A great day, not just a good day, to share a kind thought, a sweet treat, or a compassionate gesture to those around you. Not just a "secondary Valentine's Day", Sweetest Day is a wonderful opportunity to show care, kindness, and lighthearted affection to the people in our lives. Sweetest Day originated in the 1920s in Cleveland as a way to bring happiness to people in the community who were "often forgotten". Throughout Sweetest Day history, people have taken to doing and giving random acts of kindness to people overcoming obstacles, working in public service, and more. What better way to celebrate Sweetest Day, while honoring its roots, than with social impact products that give back to the community? Every product made and sourced by HHPLift prioritizes people & the planet: sustainably made and helps forge economic independence for the people who make them.
Complex and refined, our XO soy candle is intoxicating. An exotic mix of citrus spice with a floral edge, this candle will leave you with an aroma you just can't get enough of. Wrapped in vibrant, colorful, and loving packaging, XO makes for the perfect sweet nothing. Sustainably made by LiftWorks™ Program associates who are learning critical career development skills needed to forge economic independence for themselves and their families. All vessels are reusable, and the etched glasses make for lovely drink ware. The sweetest act for sweetest day is one that lifts others, too.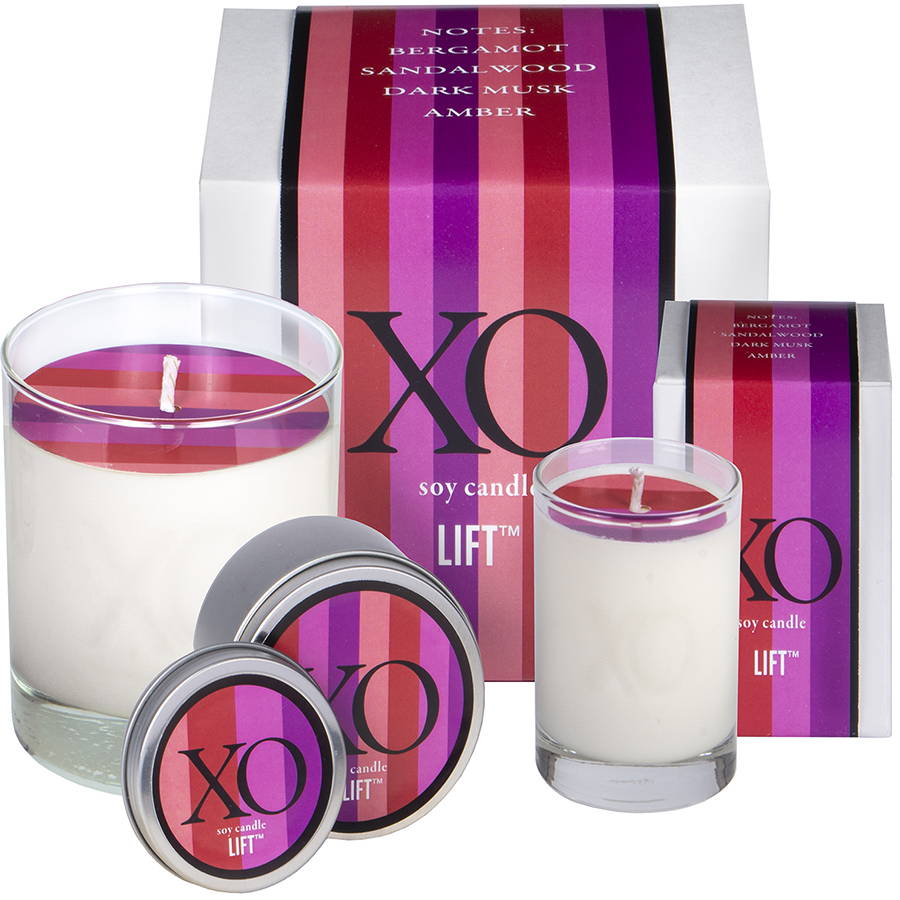 Shop other Lift™ bath & spa.
A sample of our sweet, sweet Lift™-made bath & spa goods. As summer ends & the days get shorter, make someone smile with the ultimate gift of R&R. Soothe your senses with our wide range of captivating scents, made sustainably and ethically by LiftWorks™ Program associates.
A snack to make you smile. Dig into tantalizing tastes of pistachios and sweet fruity cardamom, with a delicious hint of rose water. Handmade and craft-roasted by refugees in Rhode Island. Shop all HHPLift granola flavors, here.
Snack with an impact with HHPLift nuts - ethically sourced and sustainable ingredients selected for how they taste and make you feel. Made by an organization that employs people of all abilities. Shop all HHPLift nut flavors, here.