Our LIFT™ program is building pathways to equity and economic stability through employment, leadership training, and career development.
Our program provides LIFTTOOLS™ for people to transform their lives. Together, we SPARKCHANGE™ & MAKEWAVES™.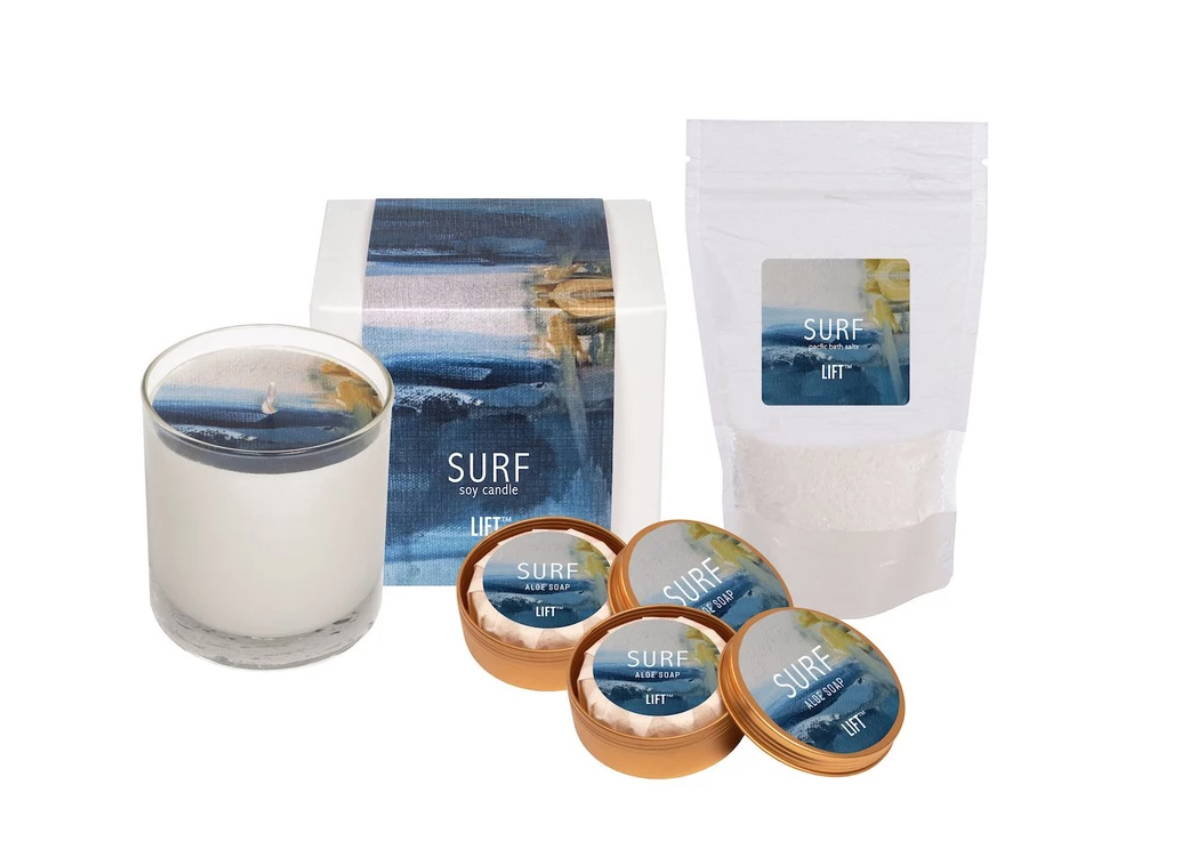 We believe transformations are always possible.Through our partnership with Cara's workforce development program, we hire people from underserved communities in Chicago to produce, design, and market our luxe brand of bath and spa goods. Our past and present program associates have each faced their own significant barriers to employment including housing instability, single motherhood, incarceration, developmental and physical challenges, violence, and more.
We believe jobs alone are not enough to shrink the opportunity gap for people with significant barriers to fair wage employment.It takes a comprehensive and holistic approach to build a pathway to equity and economic independence.
LIFT - We start with a dignified job with sustainable wages and benefits equally applied to all regardless of title.
LIFTUP - We focus on health and wellness. Our community lunches, on-site yoga, and a dog-friendly workplace are all part of our home-like environment.
LIFTU - We provide educational and professional development, leadership training, and one on one mentorship.
LIFTOFF- Our theory is that we believe that jobs alone aren't enough for those at risk in the world of employment. Production Associates are trained, mentored, and coached on a customized career path to reach LIFTOFF.


Each new hire begins their three-part journey from SPARK (beginning the program) to RISE (leadership role) to LIFT (career track).
Your support helps launch a career path for our program associates so whether they chose to rise into a leadership role at HHPLIFT or move beyond, they will have a viable, portable career in the marketplace.

You are helping us LIFT individuals with barriers to employment into our program. You are supporting us as we LIFTUP their careers and well-being, making them ready for LIFTOFF and bright, fulfilling career ahead.

Currently, there are three full-time program associates, two part-time program associate trainees, and eight rotating production associates through our partnerships, including READI.
Want to learn more? Contact us.
SPARKCHANGE™ MAKEWAVES™ LIFTCOMMUNITIES™