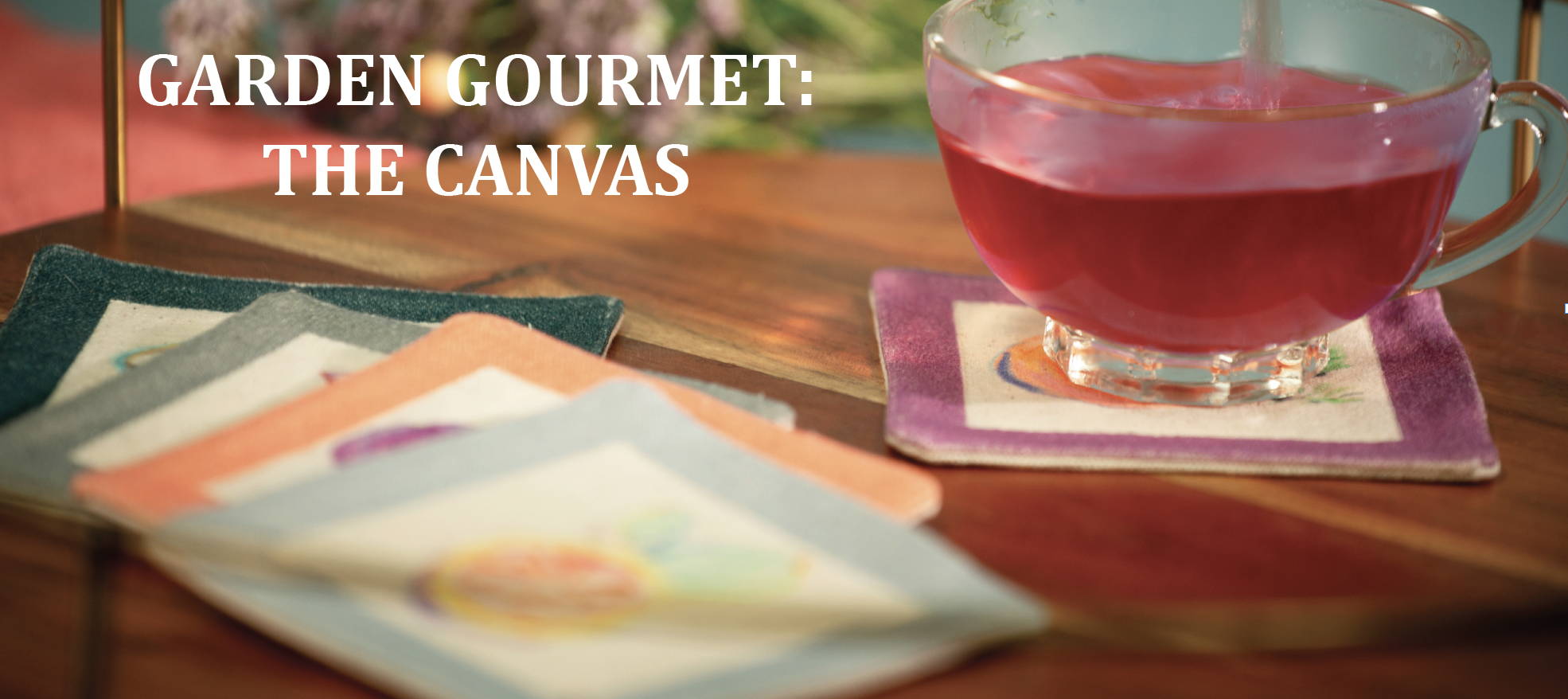 Introducing our new line of fruit- & botanical- inspired 100% organic canvas tabletop accessories.
INTRODUCING GARDEN GOURMET CANVAS!
Our new line of fruit- and botanical- inspired placemats, coasters, and trivets will bring color, freshness, and craftsmanship to your home and table.
The artwork was created in our Chicago studio with watercolor and oil pastels, and constructed by fair trade artisans at a social enterprise in India. The natural color canvas is a nice, thick 12 oz. weight and will go nicely with a mix of ceramics and pottery.
Have fun creating a rich lively table by bringing the garden inside with our beautiful social impact goods. Pair with our Garden Gourmet candles to light up all the senses.
Made fair trade practice, by artisans at a social enterprise in India. And assembled locally at the Lift™ Workshop by people in Chicago, from disinvested and overlooked communities, who are overcoming barriers to fair wage employment. At the Lift™ Program, they gain critical career development skills through, among other things, on the job training producing our Lift™ candles, soaps, and bath salts.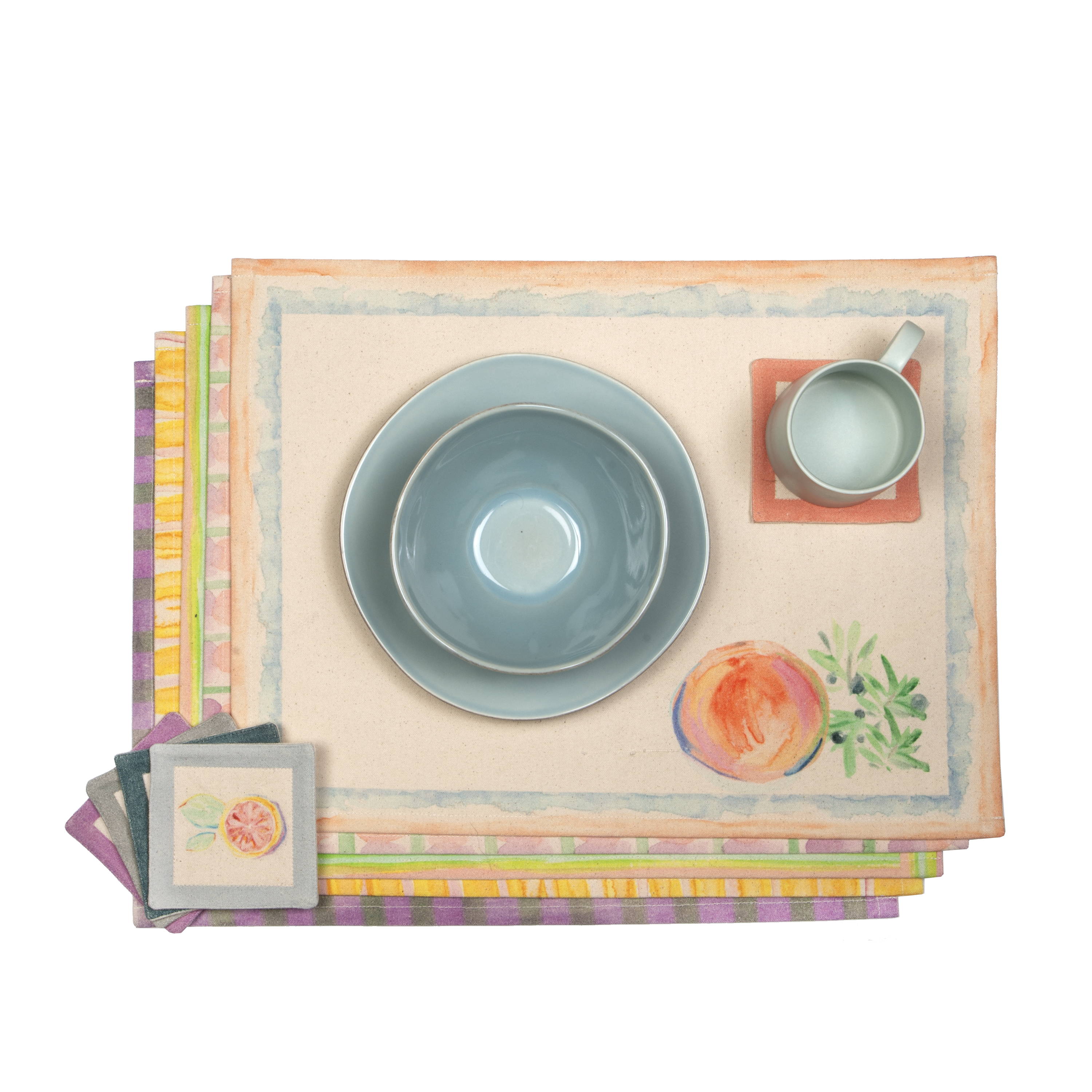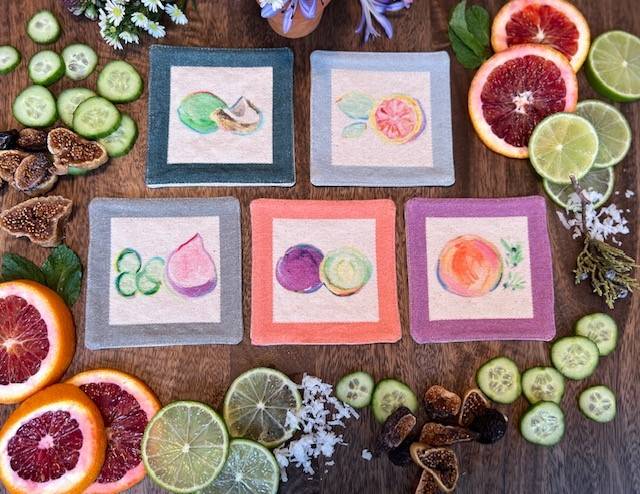 HHPLift is a nonprofit social enterprise in Chicago with a mission to forge economic independence through workforce and business opportunities for people overcoming barriers to fair wage employment. All of our
Lift™
products provide a pathway out of poverty for our associates through teaching critical, translatable career development skills needed in any workplace.