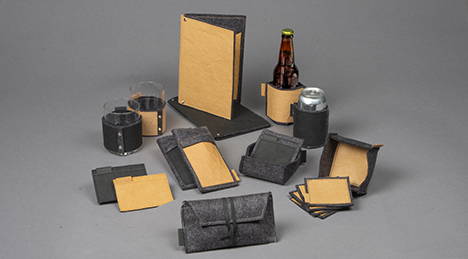 HHPLift
is proud to announce the launch of eco

LIFT

™: an eco-friendly line of home, office, and personal accessories!
Introducing ecoLIFT™! A new line of eco-conscious social impact products designed to lift people and the planet.
Coasters, notebooks, wallets, and beverage holders. All products are handmade from kraft paper fabric: an eco-friendly leather alternative. And felt accents are comprised of corn- and wood- based polyester.
Sustainability is more than just a trend and buzzword. It's imperative for both people and the planet. Not only are ecoLIFT™ products environmentally friendly, they are socially sustainable, too.
Products are sewn by refugee women at the RefugeeOne Sewing Studio and assembled by Lift™ Program associates overcoming barriers to fair wage employment.
With ecoLIFT™, you can Buy What You Believe In™.