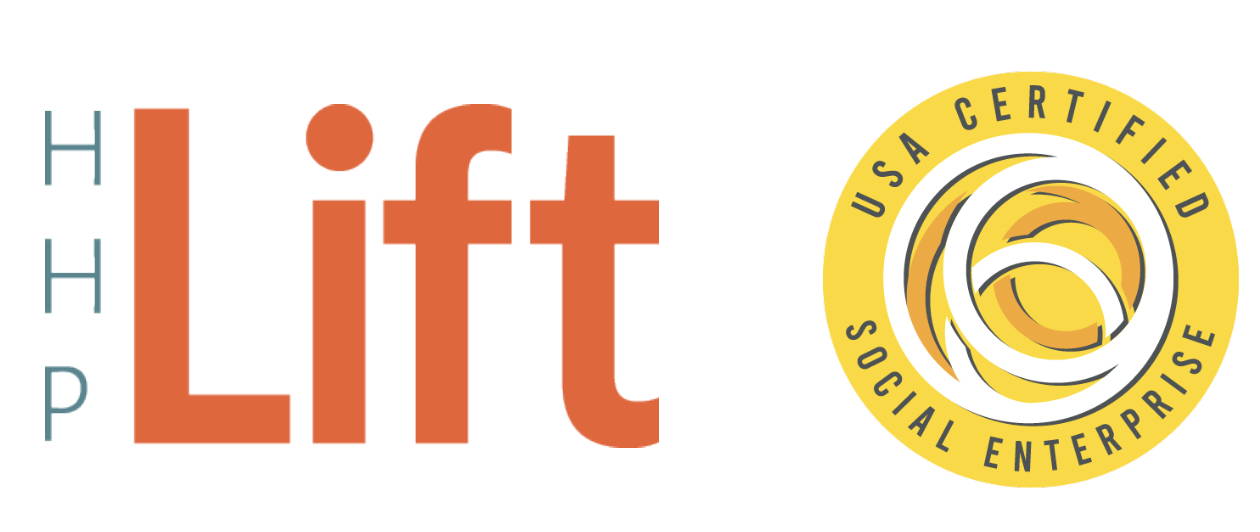 HHPLift was featured on WGN Daytime Chicago. Check out the segment, see our social impact product assortment, and learn more about the HHPLift mission.
WE ARE A USA CERTIFIED SOCIAL ENTERPRISE
We became a USA Certified Social Enterprise by the only 3rd party certification organization in the United States, Society Profits. This certification is an endorsement of our ethics, standards, and professionalism - recognizing our commitment to social impact.
SCHEDULE A WORKSHOP VISIT
Learn more about what we do with a in-person tour and demonstration in our Workshop. Make candles, learn about our mission, and understand how social enterprises are changing the way organizations in Chicago, and around the world, are choosing to business sustainably and with a purpose.
Reach out to Katey@HHPLift.com with any media inquiries.
Reach out to Tauna@HHPLift.com to schedule a tour or for information on our customizable products.